good days
+ bad days
Challenging mental health stigma at Sheridan College's Trafalgar campus


good days + bad days is a proposed mental health campaign which aims to reduce mental health stigma at Sheridan College. The project consists of a physical installation as well as various digital and tactile components to inform users about health services and self-care.

Through engaging interactions and inclusive design, good days + bad days strives to help users feel apart of a supportive community that understands the complexities of mental health.

This project was planned to be implimented at Sheridan's Trafalgar campus by fall 2020. However, due to Covid-19 the project has currently been cancelled.

Timeline︎︎︎ September – December 2019
Role︎︎︎ Research, Illustration, Brand Strategy
Tools︎︎︎ Adobe Illustrator, InDesign, Photoshop







The Problem
47% of students at Sheridan College are unaware of the mental health services provided on all Sheridan campuses, while approximately 30% of Canadians feel they cannot disclose their mental health struggles to others.
The Solution
Create a mental health campaign that normalizes and encourages discussions around mental health on campus, while bringing awareness to Sheridan's health services. The main message— we all have good days + bad days.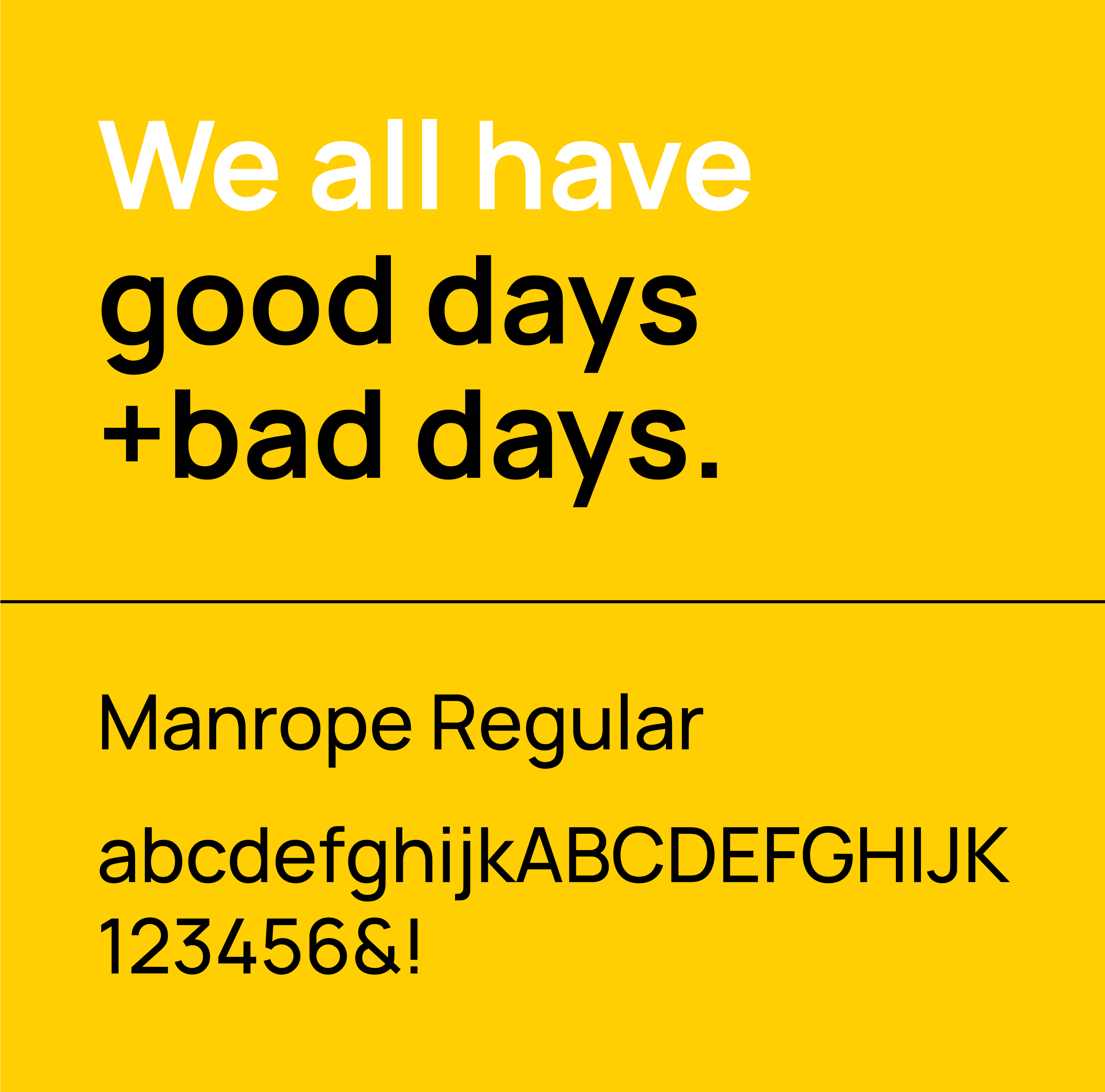 Visual Style
Mental health can be a confusing and heavy topic, therefore the visual style of the brand radiates positivity through a bright colour palette and minimal, friendly design.


The Installation
The installation consists of a webpage and interactive screen/community moodboard. Participants can submit a mood by selecting a emoticon that relfects their current mood via the provided ipad or on a personal smartphone. Once submitted, the selected icon syncs to a interactive screen that displays the daily submissons on campus.
The App


In addition to the installation and interactive submission board, an personalized app provides users with the ability to privately document their daily emotions and obtain access to resources also provided through the installation and campaign materials.

This section is currently a work in progress! Stay tuned for my process!


---
Process

Prior to this project, I never designed a physical installation. Therefore this project opened my eyes to a the connections between design and physical space.